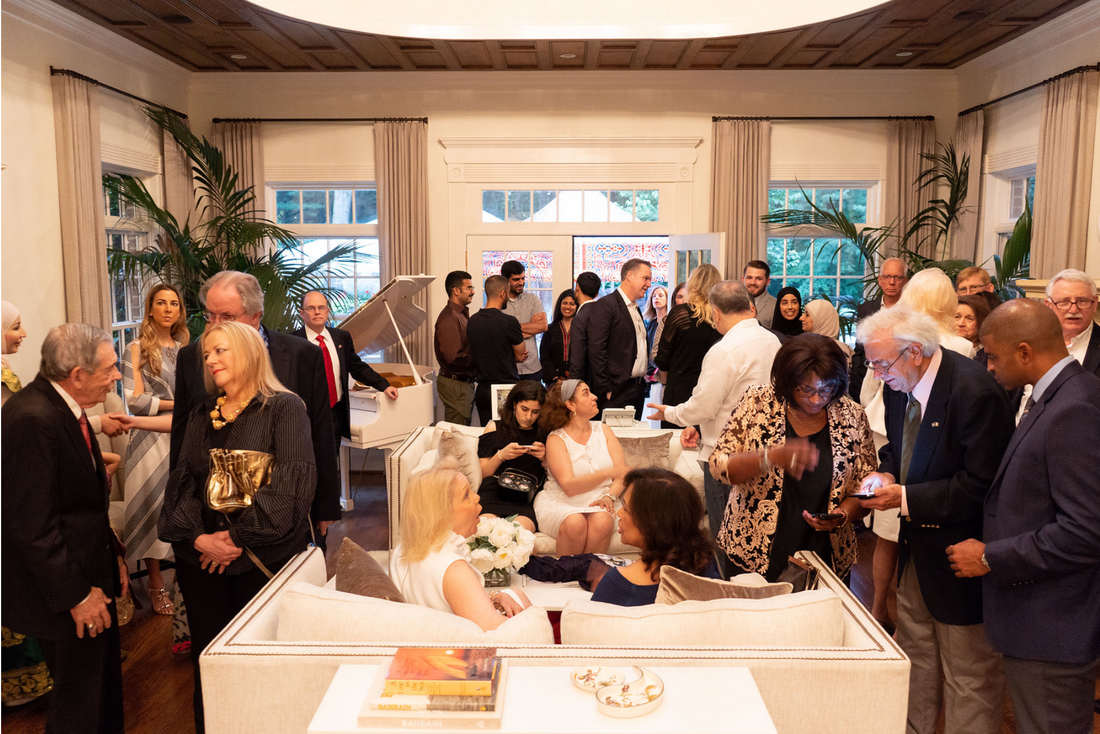 The American Bahraini Friendship Society (ABFS) is focused on strengthening the society through increased participation by individuals and corporations compassionate about enhancing the special bond between the two nations.
Membership in the Society is open to citizens of the United States and the Kingdom of Bahrain 18 years of age and older. We also provide membership to corporations who wish to shine a light on Bahrain and further the special relationship that has been developed between the United States and the Kingdom of Bahrain over the past 100 years. Additionally, all members will be able to expand their own personal knowledge of this friendship through receiving invitations to exclusive events which the ABFS holds!
All income received through Membership dues are used to finance the operations of the Society. These dues enable us to arrange for a wide variety of cultural events throughout the year.
Members will receive the quarterly newsletter as well as invitations to all of our exclusive events which we hold throughout the year!
Apply Now to Become Part Of American Bahraini Friendship Society